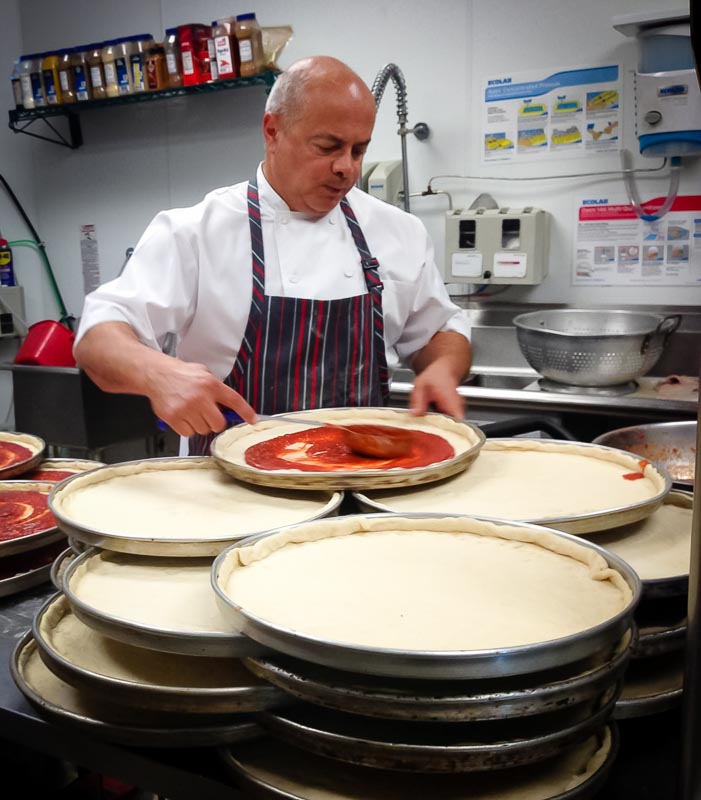 Kouzina Christos was founded by Christos Giannes and his late brother. Christos now owns and operates the restaurant, which has been serving the Marietta area for over over 40 years. After closing for several months, the restaurant is now open and ready to serve the East Cobb community again.
Christos is committed to creating a memorable experience for every customer. He loves cooking delicious food inspired by authentic Greek and Mediterranean recipes, and serving it in a family-friendly atmosphere where customers can relax and enjoy every sip and every bite.
Though Christos and his brother grew up in the restaurant industry, owning a restaurant was not his original career goal. However, the support of the East Cobb community and the satisfaction he found in providing great food and service eventually won him over. As Christos puts it, "We grew around Cobb and Cobb grew around us."
Kouzina Christos offers New England style Greek pizza, grinders, gyros, salads, seafood, baklava, and much more. The restaurant also provides catering for office events, parties, and other events.Kouzina Christos would love the opportunity to show you the passion they have about not only their food, but about the quality of service, consistency, care, and concern for each and every customer they serve.